You want your firefighters to have every advantage to put the fire out.
Ambry Equipment Specializes in initial attack tools.
Read More
Our Products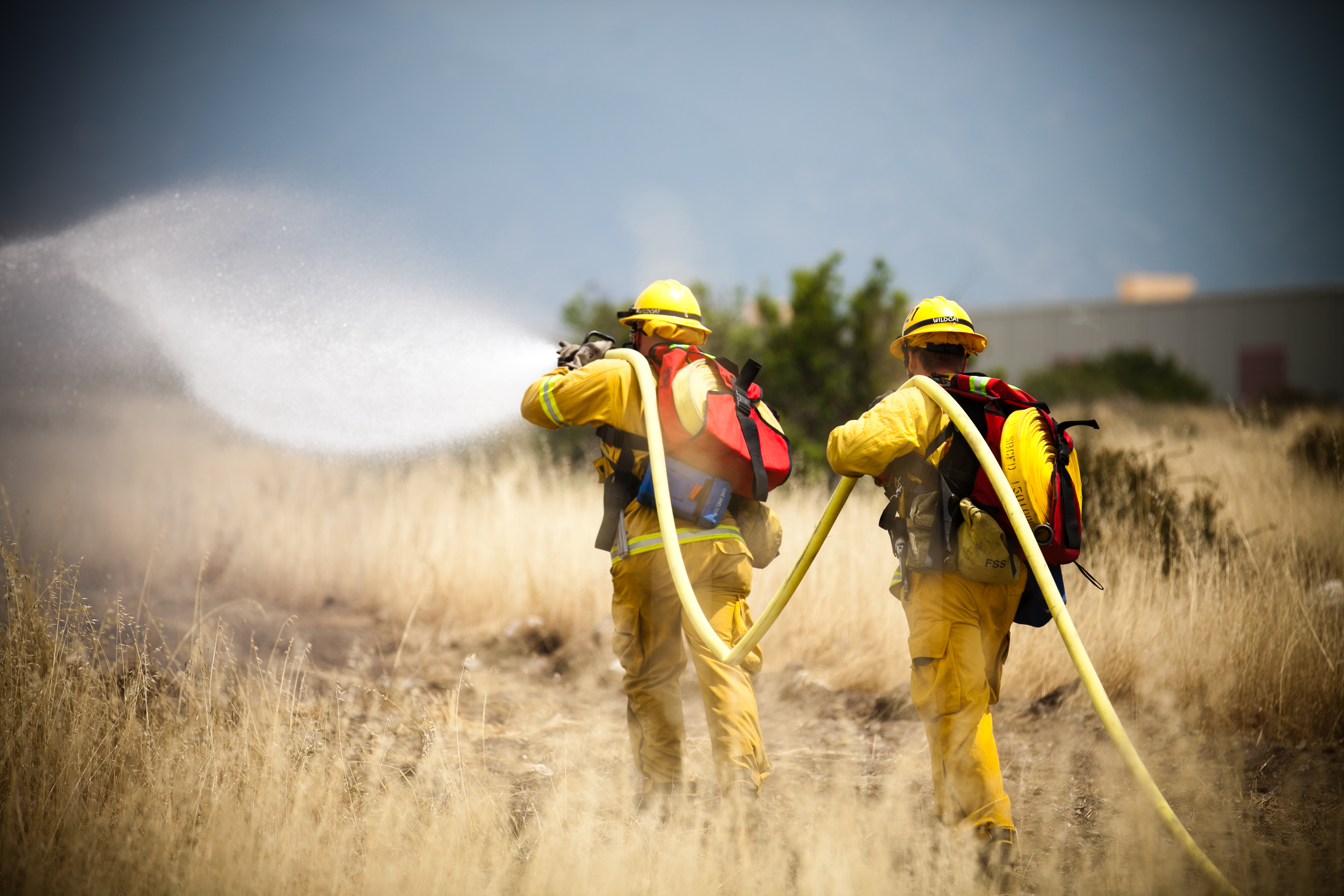 Initial Attack
We Manufacture and Supply initial attack firefighting tools.  When fires are small, every second is critical for extinguishing the fire.  Initial attacking a fire requires firefighters to be aggressive but at the same time provide for safety first.  That means that they are completely aware of there situation, LCES (a Plan), and they are going to fight fire with the best tools on the market to accomplish the job.
You want your firefighters to have every advantage to put the fire out.  Invest in your in your firefighters with tools that make them more efficient in protecting the community.
The MVP Hosepack
Our MVP hosepack was developed and designed by a wildland firefighter for speed, comfort, and safety. The goal was to remove many of the frustrations firefighters encountered while using the older more traditional hosepacks. Click below to see why you should consider investing in our favored MVP hosepacks.
See it in action
Purchase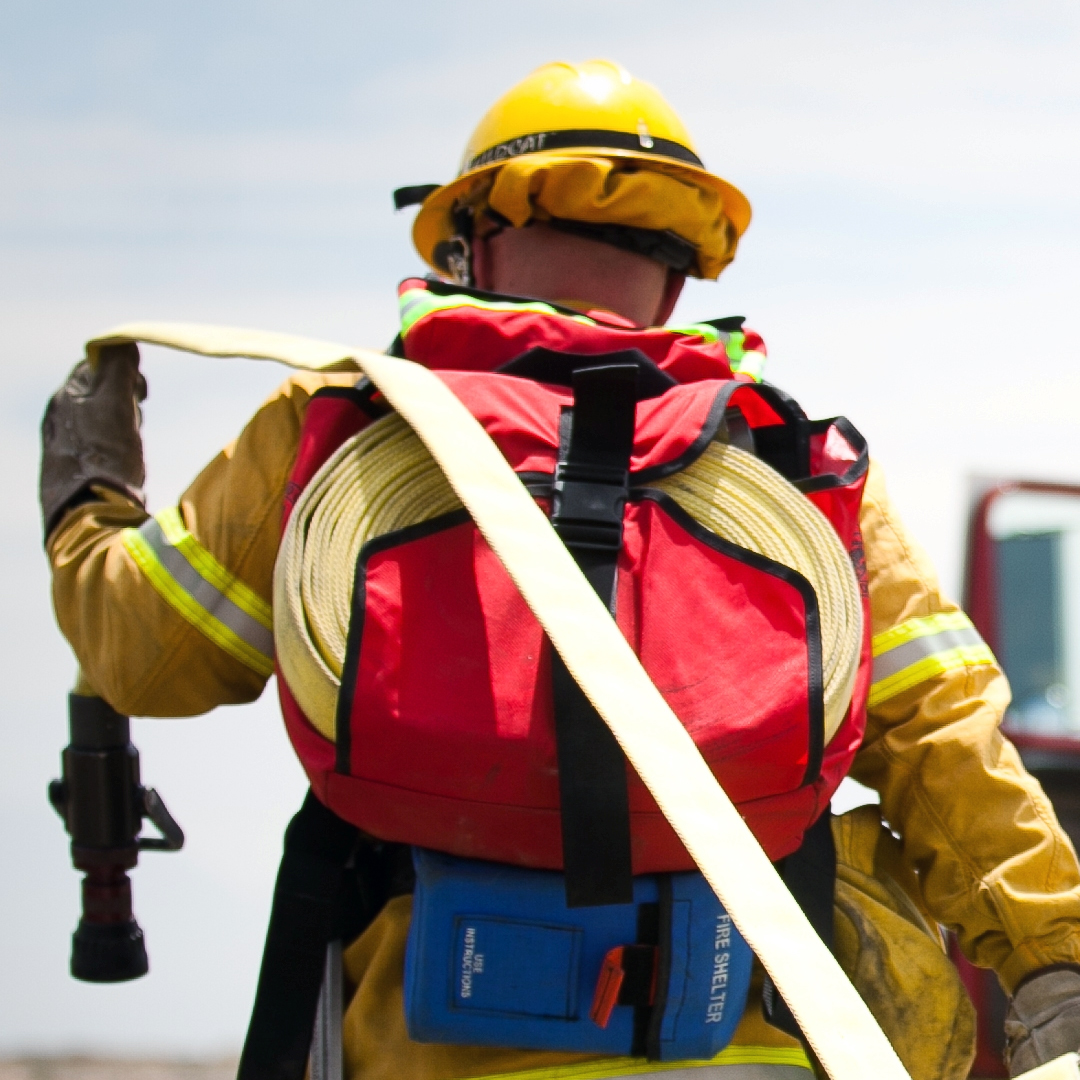 The Big Halo Hosepack
Our Big Halo is a pack designed for the departments that initial attack fires while using the Smokey Pack, aka Lake George pack, or aka Travis pack. This pack allows firefighter to lay hose as the firefighter walks. Click below to see a demonstration of our Big Halo Hosepack in use.
Purchase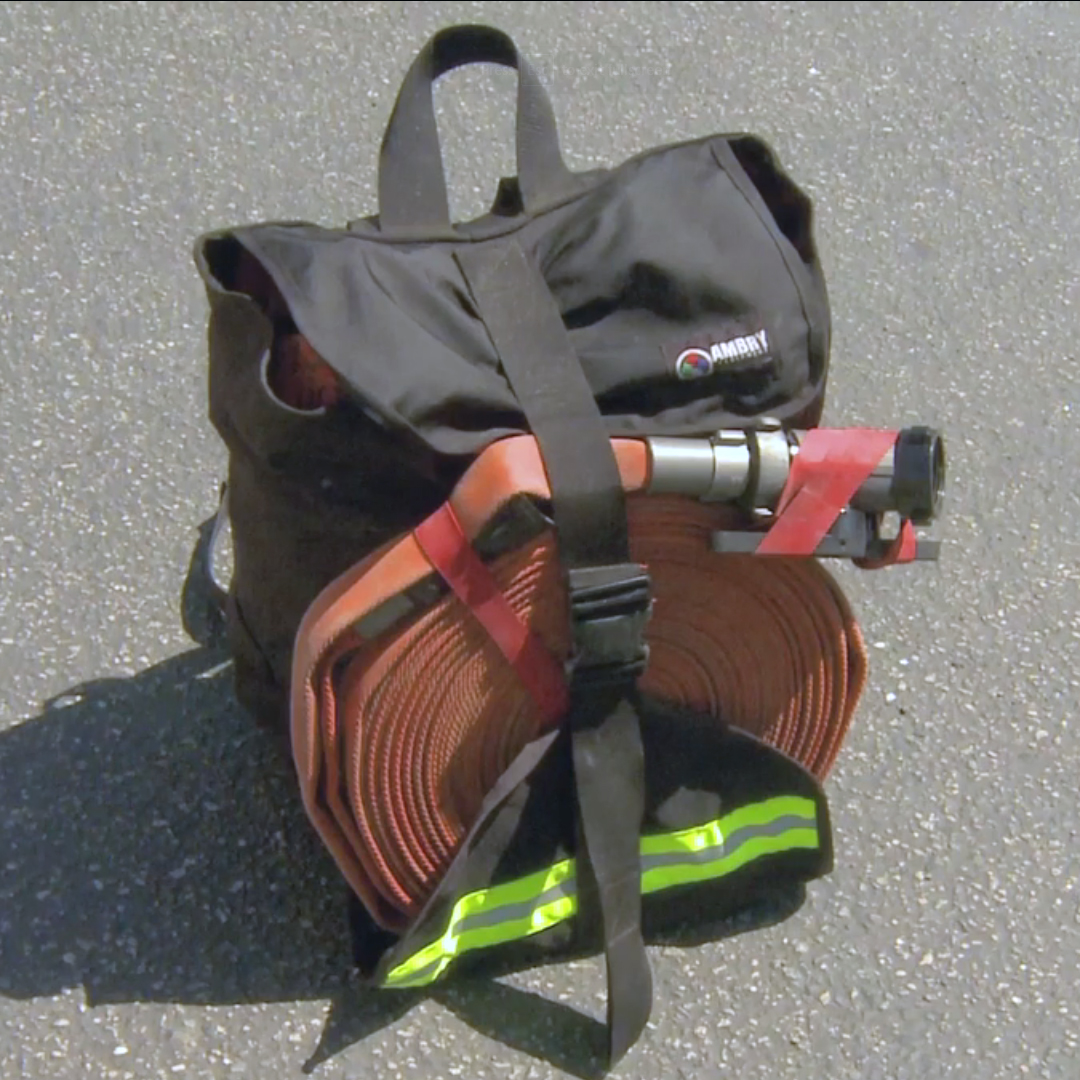 The Capital Hose pack
Our Capital hose pack was designed for fire departments that use the Gasner hoselay, Jarbo supply line, Cleveland hoselay or similar style hose configurations. Firefighters increase hose lay speed because they can keep their gloves on while using our Capital hose pack. The color coded webbing makes loading and unloading hoses more efficient. It can hold 2 hose lengths (100′) and a third with extension straps. Speed, safety, durability and comfort are what firefighters need from an initial attack hose pack. If your department fights fires aggressively but also provides for safety first, our Capital hose packs are made for you.
purchase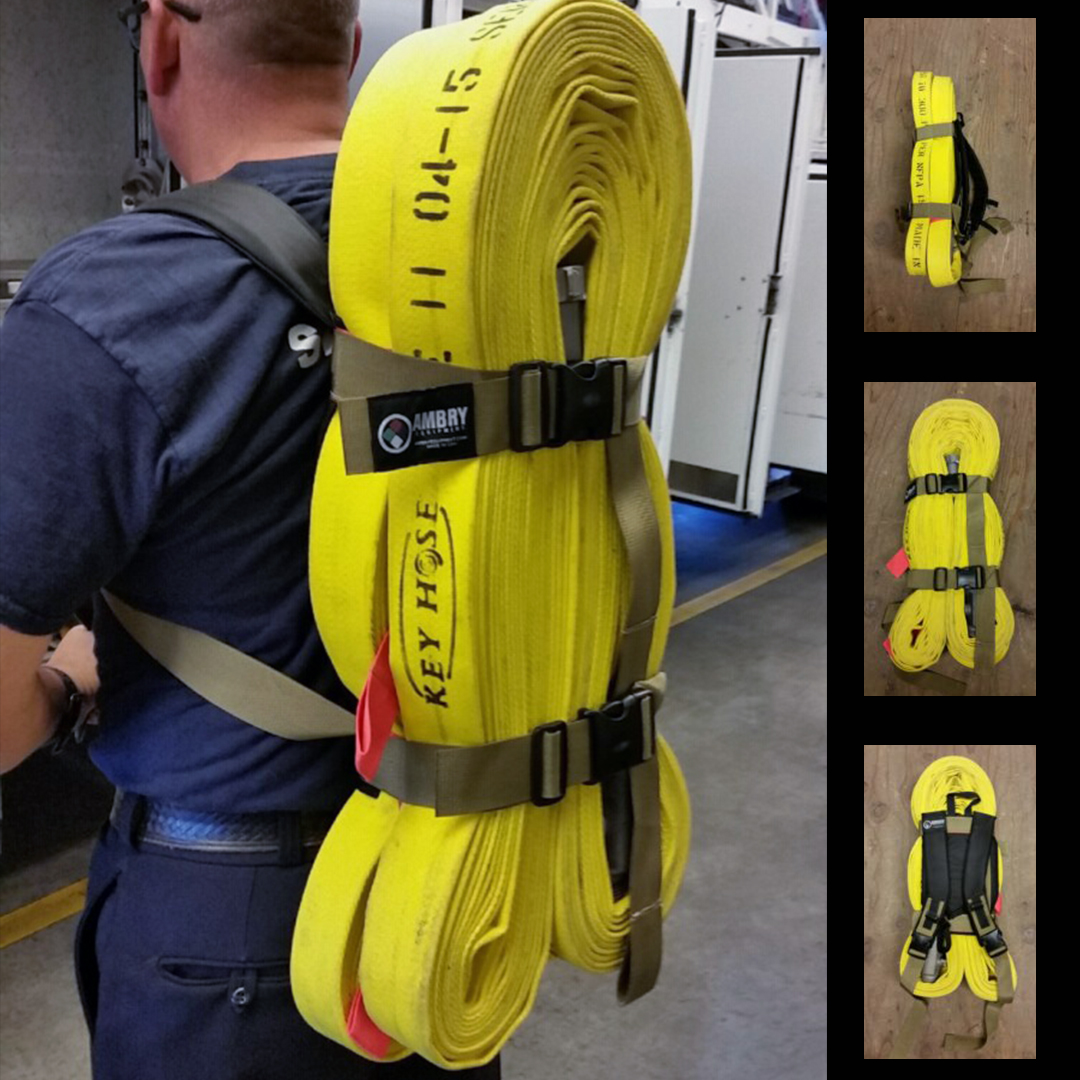 BurnGo Fusee Bag
Our BurnGo Fusee Bag Holds up to 40 fusees. This Bag was made for any engine or rig that needs to carry a lot of fusees. Our bag was designed for speed, comfort and safety. The extra-large hand grip allows you to hold the bag securely while actively burning. The long carrying strap on the top is dual purpose it can go over the shoulder comfortably or can be tightened down freeing up firefighter's hands to perform other tasks. The adjustable side strap can tighten the extra fusees when there are less in the bag insuring that your fusees are safe and secure.
purchase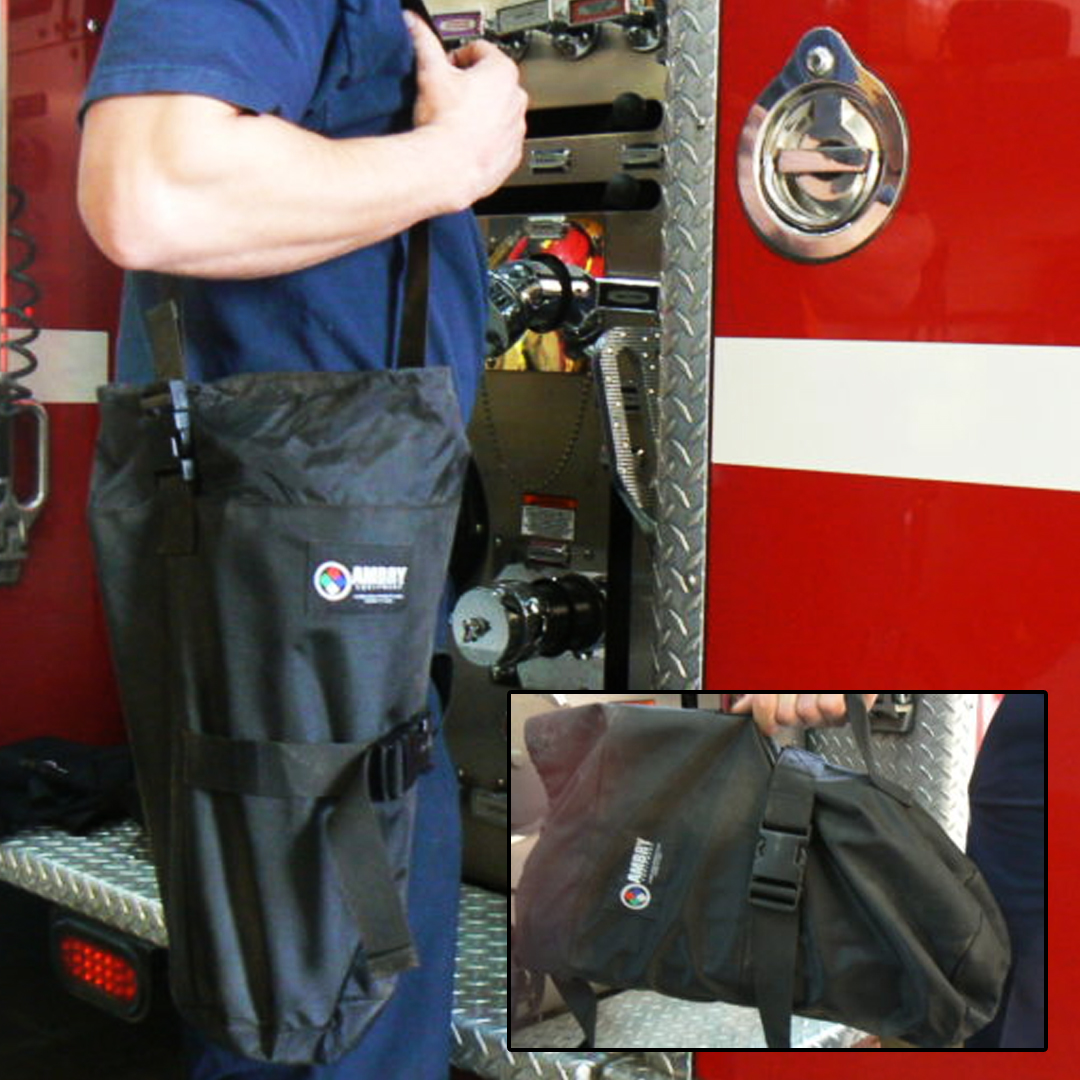 Contact us
Get in touch and we'll get back to you as soon as we can.  We look forward to hearing from you!
Phone :
Email :
Address :
P.O. Box 7094 Redlands CA 92375